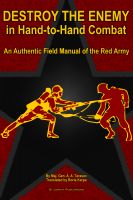 Destroy the Enemy in Hand-to-Hand Combat (An Authentic Field Manual of the Red Army)
"Destroy the Enemy in Hand-to-Hand Combat" was the official Red Army close combat manual during the Second World War. Published in 1941, this would have been the very manual used to train the troops that fought and defeated the Nazis at Stalingrad and in Berlin, in fierce close-quarter combat. Translated into English by professional translator Boris Karpa.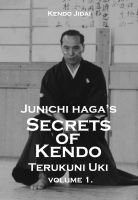 Junichi Haga's Secrets of Kendo, Volume 1
Junichi Haga, genius of Kendo who lived in the Showa Period. The Kendo and methods for practice that Haga believed in were carefully protected, and that Kendo, some forty years after Haga's death, is still alive today. Uki Terukuni, who received instruction directly from Haga, explains Haga's Kendo.