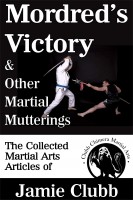 Mordred's Victory & Other Martial Mutterings
Here for the first time are some of Jamie Clubb's best martial arts articles. Throughout this book, you can see the various thinking processes Jamie underwent to create the best-selling and critically acclaimed Cross Training in the Martial Arts DVDs and his unique approach to self-protection and cross-training: Clubb Chimera.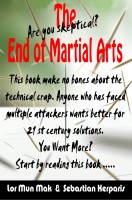 The End of Martial Arts
Here is a book that will challenge your knowledge and make your defence skills more complete when fighting off multiple attackers. The question is, are you ready?