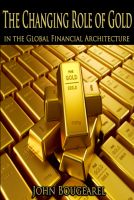 The Changing Role of Gold Within the Global Financial Archictecture
The Changing Role of Gold examines Western economies attempts to dismantle gold's role within the international monetary system. Those attempts have failed. Central banks are positioning themselves for currency shocks from the Euro and US Dollar by accumulating more gold in 2012 than they have anytime in the past 50 yrs. Learn how to safely accumulate and diversify into gold.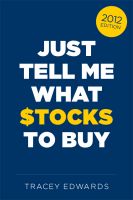 Just Tell Me What Stocks To Buy: 2012
NOTE: The 2013 has now been released, this book is the 2012 edition. If you've ever wanted someone to just tell you which stocks to buy, then here is a list of the stocks from the US Stock Market that fit the author's five Simple Rules. 46 out of 500 stocks within the S&P500 made it through. Only 46. Do you know which ones they are? You will when you read this book.