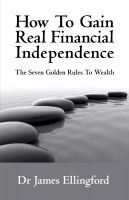 How To Gain Real Financial Independence
How To Invest To Gain Real Financial Independence: The Seven Golden Rules To Wealth by Dr James Ellingford presents a no-nonsense, frank approach to long-term investing that can reliably transfer wealth via the share market through planning, goal setting, and basic, reliable investment approaches. This book brings together a wealth of experience in a practical common sense way.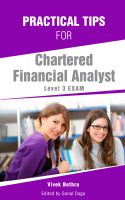 Practical tips for Chartered Financial Analyst Level 3 exam
As a student for CFA exams at level 3 what I found most difficult was ability to "put it all together". This book is a perfect foil for you while you are preparing for exams. Additionally the book has been written in notes style, with all important concepts covered at one place.