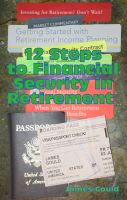 12 Steps to Financial Security in Retirement
This is a one-stop guide for financial planning before and during retirement. Investments, the "Nut", the "Number", Net Worth, allocation of investments, reverse mortgages, how to draw down savings, Social Security and Medicare are all explained in everday language, using the author's own experiences as examples. Work sheets, checklists and a glossary make this easy to use.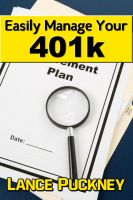 Easily Manage Your 401k
You know you should contribute to your 401k, and you should find a job that offers one. But, do you know what it does for you, or how to get the most out of it? This book will explain it all. From what a 401k is to how to maximize its benefit for you. If you have a 401k but don't quite understand it, or if you're just starting out in the work force this book will help you make sense of it.