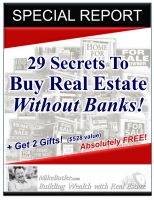 29 Secrets to Buy Real Estate Without Banks!
This 19 page Special Report reveals secrets from an expert investor who has purchased hundreds of properties and has never gone to a bank to buy any of them. Simple, practical, methods you can use on any kind of real estate. Plus two free gifts. You get the simple "Follow Up System" and the marketing machine to drive motivated sellers to you 24-7 ($528 value) absolutely free. Get your report now.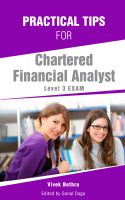 Practical tips for Chartered Financial Analyst Level 3 exam
As a student for CFA exams at level 3 what I found most difficult was ability to "put it all together". This book is a perfect foil for you while you are preparing for exams. Additionally the book has been written in notes style, with all important concepts covered at one place.