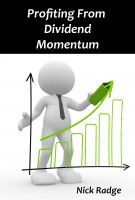 Profiting from Dividend Momentum
History shows there is enough momentum leading into an ex-dividend date and beyond to extract profits. In this eBook Nick Radge, The Chartist, introduces a simple rule-based approach to capture these potential gains, as well as protect capital during a GFC-type bear market. This is a short, straight to the point, no-fluff eBook ideal for investors wanting to take advantage of dividends.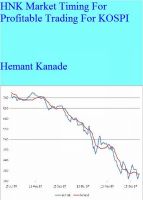 HNK Market Timing For Profitable Trading For KOSPI
Now get the powerful formula to calculate an average that works wonders. See the chart in this book to believe this. Multiply your money by mastering this method. The blue line in charts is for close values of the index and the red line is for my own average. You get a buy signal when the blue line intersects the red line from below (breakout) and the opposite for a sell signal (breakdown).