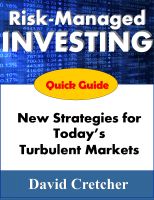 The Quick Guide to Risk-Managed Investing
Want to take charge of your investments, but can't find a way to navigate today's turbulent markets? Having no luck with traditional advice? Don't understand what you're told or sold by your advisor? Is the economy a mystery? Solve your problem, ditch the traditional advice and learn to control your investment risk. Find out how the economy and investments really work, in practice not theory.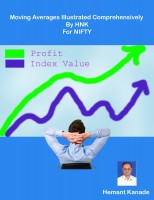 Moving Averages Illustrated Comprehensively By HNK for Nifty
See moving averages illustrated comprehensively by HNK for Nifty. See the charts and the interpretations in this book to find out which moving average can be used profitably for trading at Nifty. You can see for yourself which DMA can be used for profitable trading at Nifty. You can compare the results under this method against the results under HNK Market Timing method.