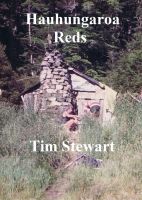 Hauhungaroa Reds
Rising out of the pristine waters of New Zealand's Great Lake, Taupo, the Hauhungaroa ranges lay silhouetted against the lakes western sunset. The bush-clad valleys, ridges, saddles and clearings are the home of wild red deer. For 30 years I have hunted them, first as a meat hunter, then for sport and meat for my own use. The stories in this book are a collection of memorable stalks that I've had.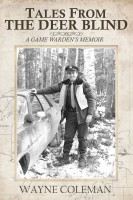 Tales From The Deer Blind (A Game Warden's Memoir)
(5.00 from 1 review)
Tales From The Deer Blind recounts the adventures of Wayne Coleman, a Conservation Officer assigned to Menominee County in Michigan's Upper Peninsula. The last quarter of the 20th century was the best era to be a Michigan Game Warden, and the "U P" was the best place to be stationed. Enjoy the adventures of Officer Coleman as recounts his adventures of living the career of a lifetime.