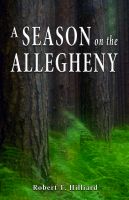 A Season on the Allegheny
(5.00 from 1 review)
"A Season on the Allegheny" is a rollicking account of a year spent hunting on the Allegheny National Forest. Author Robert Hilliard tracks down more than deer, turkey, and grouse - he captures the history, culture, and conservation ethic that helps the Allegheny inspire passion in so many people.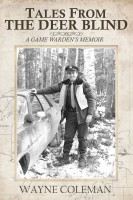 Tales From The Deer Blind (A Game Warden's Memoir)
(5.00 from 1 review)
Tales From The Deer Blind recounts the adventures of Wayne Coleman, a Conservation Officer assigned to Menominee County in Michigan's Upper Peninsula. The last quarter of the 20th century was the best era to be a Michigan Game Warden, and the "U P" was the best place to be stationed. Enjoy the adventures of Officer Coleman as recounts his adventures of living the career of a lifetime.