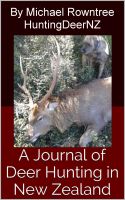 A Journal of Deer Hunting in New Zealand
by

Michael Rowntree
This is a journal covering three years of hunting deer in New Zealand and the journey of teaching and learning to hunt with my dog 'Tia'. A little about deer hunting in New Zealand: In New Zealand we are very fortunate to have a wide variety of deer species, Red deer, Sika, Fallow, Sambar, Rusa, Wapiti (North American Elk) and 2 small herds of Whitetail deer.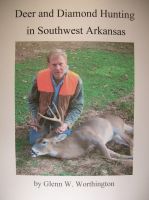 Deer and Diamond Hunting in Southwest Arkansas
by

Glenn W. Worthington
In this true story the author details how he shot his two, largest bucks in his fifteen-years of deer hunting. And he got these 8-point and 10-point bucks within 24 hours of each other. On that same weekend two of his diamond mining buddies found two big diamonds less than a mile away at southwest Arkansas' Crater of Diamonds State Park.
Related Categories