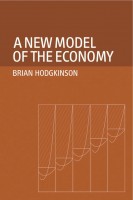 A New Model of Economy
The book offers a radical revision of modern economic theory. Its starting point is the existing body of both micro and macro economics, as developed in such textbooks as "Economics" by Begg, Fischer and Dombusch and "Positive Economics" by Lipsey and Chrystal.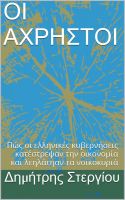 Οι Αχρηστοι
Πώς κατέστρεψαν την ελληνική οικονομία και λεηλάτησαν τα ελληνικά νοικοκυριά οι κυβερνήσεις μετά τη μεταπολίτευση.