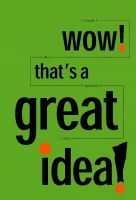 Wow! That's a Great Idea! 30 Great Ideas on Innovation from the Idea Factory
This collection of 30 insightful articles on creativity and innovation is published by Ed Bernacki, the 'Innovationalist' who started the Idea Factory in 1996. He is a thought leader on ideas about innovation and creativity. These articles are packaged into five categories to help people be more innovative in their thinking. It is a powerful way to start your journey toward innovation.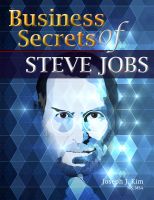 Business Secrets of Steve Jobs
(4.00 from 1 review)
To Steve Jobs, conventionality was a road towards mediocrity. In order to be the best, Jobs and Apple had to think different. This book covers Steve Jobs and his secrets from a business perspective. It covers areas such as Jobs's product, marketing, strategic, and negotiation acumen as well as his leadership secrets such as his stupendous story-telling abilities. Enjoy.