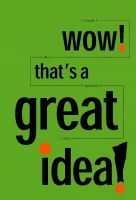 Wow! That's a Great Idea! 30 Great Ideas on Innovation from the Idea Factory
by

Ed Bernacki
This collection of 30 insightful articles on creativity and innovation is published by Ed Bernacki, the 'Innovationalist' who started the Idea Factory in 1996. He is a thought leader on ideas about innovation and creativity. These articles are packaged into five categories to help people be more innovative in their thinking. It is a powerful way to start your journey toward innovation.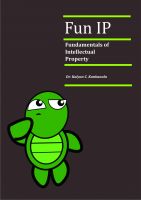 FUN IP Fundamentals of Intellectual Property
by

Dr.Kalyan C. Kankanala
Fun IP makes intellectual property learning easy and enjoyable. It is a book meant for any person looking to learn intellectual property fundamentals with the help of interesting examples and case studies. The book narrates the IP story by weaving together background information, concepts, cases, experiences and public perceptions. The story is told by a leading Intellectual Property Expert.