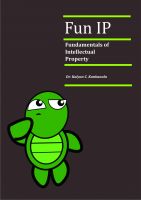 FUN IP Fundamentals of Intellectual Property
Fun IP makes intellectual property learning easy and enjoyable. It is a book meant for any person looking to learn intellectual property fundamentals with the help of interesting examples and case studies. The book narrates the IP story by weaving together background information, concepts, cases, experiences and public perceptions. The story is told by a leading Intellectual Property Expert.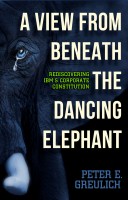 A View from Beneath the Dancing Elephant: Rediscovering IBM's Corporate Constitution
If Lou Gerstner's Who Says Elephants Can't Dance? is the yang, this book is the yin—that quintessential opposing and balancing force. It is an IBM employee-owner's perspective; it captures the views of those that will determine IBM's 21st Century permanence. Its premise? IBM must rediscover its Corporate Constitution—its basic beliefs of Respect, Service and Excellence.