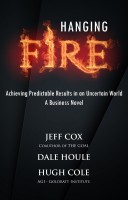 Hanging Fire
A senior manager battles her own colleagues in a keenly competitive business – and discovers how to achieve predictable results in a world filled with uncertainty and unknowns.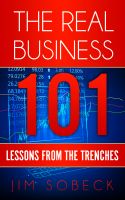 The Real Business 101: Lessons From the Trenches
(5.00 from 7 reviews)
The Real Business 101:Lessons From the Trenches is a collection of business tips from a serial entrepreneur covering all phases of running a business. These tips are based on a successful 40 year career running several types of businesses from start-ups to turnarounds to growing an already successful business. Tips include hiring, firing, doing acquisitions, sales, marketing, and much more.