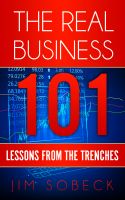 The Real Business 101: Lessons From the Trenches
(5.00 from 7 reviews)
The Real Business 101:Lessons From the Trenches is a collection of business tips from a serial entrepreneur covering all phases of running a business. These tips are based on a successful 40 year career running several types of businesses from start-ups to turnarounds to growing an already successful business. Tips include hiring, firing, doing acquisitions, sales, marketing, and much more.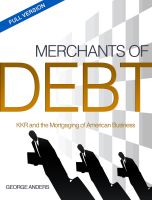 Merchants of Debt: KKR and the Mortgaging of American Business--The Full Version
A vivid account of the deals, tactics and personalities associated with Kohlberg Kravis Roberts, this book shows KKR's financial alchemy in action as the firm combines borrowed money and borrowed management to create many billions of dollars of profits from owning companies such as Safeway, Duracell and Beatrice -- while also struggling to salvage its giant RJR Nabisco investment.