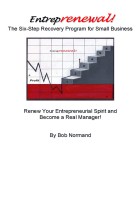 Entreprenewal, The Six Step Recovery Program for Small Business
Entreprenewal is a small business management improvement program designed to renew the entrepreneurial spirit in small business owners while providing the precise tools necessary to help these entrepreneurs develop into efficient, professional and successful managers. Six simple steps help businesses in trouble to correct their lackluster performance and become top performers in their industry.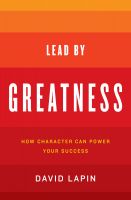 Lead by Greatness
(5.00 from 1 review)
Lead By Greatness, by leadership consultant, rabbi, and speaker, David Lapin, reveals a new leadership philosophy by which his international clients have built unrivaled economic growth. He identifies eight key character traits that leaders must cultivate to transform their organizations and usher in a new era of growth, innovation, and a competitive advantage that cannot be imitated.