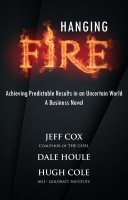 Hanging Fire
by

Dale Houle
A senior manager battles her own colleagues in a keenly competitive business – and discovers how to achieve predictable results in a world filled with uncertainty and unknowns.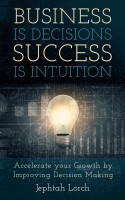 Business is Decisions, Success is Intuition
by

Jephtah Lorch
This book brings an unconventional perspective on human biases in decision making. Developing awareness to biases, conscious or not, we can better influence outcomes and success potential just like companies that under different leaderships achieve different results. Rich with examples, decision-making biases and their impact on success or failure are discussed.
Related Categories