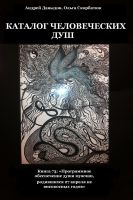 «Программное обеспечение души мужчин, родившихся 27 апреля не високосных годов» Книга 73.
Учёными было сделано открытие: один из древнейших манускриптов оказался каталогом человеческих душ, т.к. в нем досконально описывается структура психики человека («душа»). Автор открытия "Каталога человеческой популяции" – А.Н.Давыдов. Оказалось, душа - носитель природного «программного обеспечения». В манускрипте содержатся описания 293 подвидов homo sapiens, большинство из них - расшифрованы.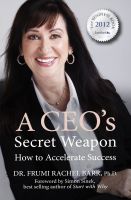 A CEO's Secret Weapon
Prevent the grinding sands of conflict from seizing the gears of business decision-making. A CEO's Secret Weapon offers 10 results-oriented chapters packed with essential techniques every CEO needs to know. The book begins with the real cause, purpose and reason the enterprise exists. Then it dives into the most troublesome issues confronting the CEO everyday and how to conquer each.