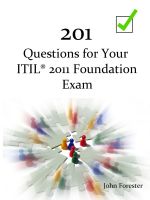 201 Questions for Your ITIL Foundation Exam
In order to pass the ITIL Foundation Exam it is essential to understand how the exam questions are designed. These 201 sample exam questions have helped hundreds of candidates pass the ITIL Foundation Exam the first time. Based on the current ITIL 2011 Edition syllabus effective January 2012.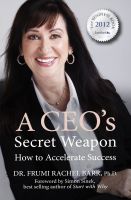 A CEO's Secret Weapon
Prevent the grinding sands of conflict from seizing the gears of business decision-making. A CEO's Secret Weapon offers 10 results-oriented chapters packed with essential techniques every CEO needs to know. The book begins with the real cause, purpose and reason the enterprise exists. Then it dives into the most troublesome issues confronting the CEO everyday and how to conquer each.