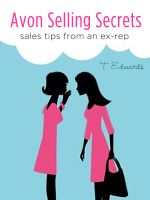 Avon Selling Secrets: Sales Tips from an Ex-Rep
(5.00 from 1 review)
Avon Selling Secrets is a fun guide that includes the marketing strategies that I personally used that took me from starting with just two customers (me and my mother), to having hundreds of customers and large sales orders within a few short months.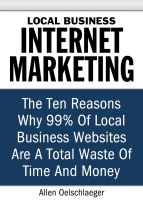 Local Business Internet Marketing - The Ten Reasons Why 99% Of Local Business Websites Are A Total Waste Of Time And Money
(4.80 from 5 reviews)
Learn how to not make the same mistakes and that have plagued local businesses ever since the world realized the Internet is a pretty darn effective marketing tool. A local business website should have just two goals: traffic and conversions. It's these two goals that leads to new customers. A simple concept — but rarely happening. The author presents the reasons why in this quick read.