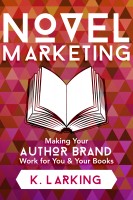 Novel Marketing: Making Your Author Brand Work for You & Your Books
(5.00 from 1 review)
To sell books, you need to market your fiction. But you don't want to do marketing if you come off like a smarmy used-car salesperson. When should you start building your fiction marketing platform? ASAP! What is the best way to market your fiction? Relationship and content marketing with a consistent author brand to your target audience, the readers most likely to love your books.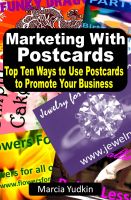 Marketing With Postcards: Top Ten Ways to Use Postcards to Promote Your Business
You may have heard that postcards help grow your business, but do you know ten different business models that make that happen? Some business models for using postcards bring you quick cash, while others gradually make you a somebody, with an indirect payoff. Marketing With Postcards contains take-it-to-the-bank strategies, advice, case studies and tips on succeeding with postcards in any economy.