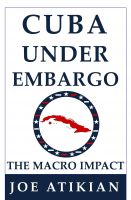 Cuba Under Embargo: the Macro Impact
Even if you don't know about Cuba, would you like to know how such a small country survived a 50 year trade war against the world's greatest super-power? And how can the economic life of such a secretive regime possibly be verified? Get the answers in this brief and readable tour that exposes Cuba's economy through the eyes of its Caribbean neighbors and its global partners.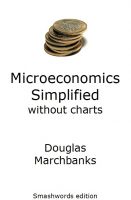 Microeconomics Simplified without charts
Many students are put off economics by charts and diagrams that may seem like spaghetti. This book simplifies the concepts to permit anyone to absorb the basics of microeconomics.