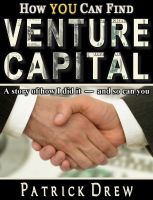 How YOU can find Venture Capital: A story of how I did it - and so can you
A real story of how I raised capital for a startup business. This book describes exactly what I did, how I did it and why it is so important - including the single one most important question that has to be answered for the investor. In 5 months we went through this process that I describe here, had meetings with 11 potential investors, got 2 offers and accepted 1. This is how YOU can do it!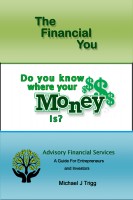 The Financial You
The Financial You is a very simple, easy to read and easy to follow book for entrepreneurs and investors on how not to be taken by unscrupulous financiers, brokers, phony business deals, scammers and conmen.