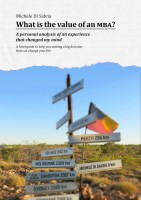 What is the value of an MBA
This is a personal story which wants to tell you a path of growth rather than teach you something. A journey which led me to an important discovery: new aspects of myself. I will also give you some tips that can guide you from taking the decision to do or not to do the MBA itself, through exam preparation, to the final extent of what you can expect after you finish.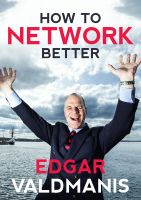 How to Network Better
(5.00 from 1 review)
How to Network Better is aimed at all those that realize there are business benefits to be gained from active networking, but don´t know exactly how to do this in a planned, professional way. The book takes you all the way from "unconsciously unprofessional" to "consciously professional". Each chapter finishes with concrete tips/ tasks on "how to". By applying these you are bound to see results.