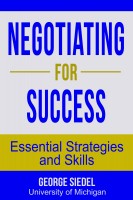 Negotiating for Success: Essential Strategies and Skills
This practical guide to personal and business negotiations goes beyond the bargaining phase to cover the entire process from your decision to negotiate through an evaluation of your negotiation performance. The book includes tools such as a negotiation planner, "decision trees" for calculating negotiation alternatives, psychological tools, and a tool for assessing your negotiation style.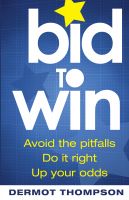 Bid to Win
Learn how bids are really evaluated, from the viewpoint of a 25-year practitioner in the public and private procurement of professional services contracts. Learn how evaluators search for meaning and look for capability. Winning bids demonstrate rather than assert competence and give confidence to clients. In this book you will learn how to avoid the common pitfalls and up your odds for success!