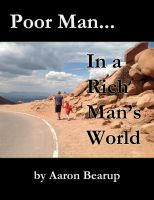 Poor Man in a Rich Man's World
by

Aaron Bearup
Financially speaking, times are tough for nearly everyone right now. Spending less money than you make is a more challenging proposition than ever before. Within a framework of lighthearted personal stories and an analysis of current economic and social conditions, this book offers advice on how to spend less than you make on a monthly basis without hindering your quality of life.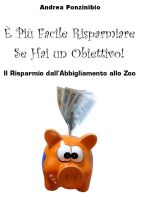 È Più Facile Risparmiare Se Hai Un Obiettivo!
by

Andrea Ponzinibio
Dopo il successo della prima edizione: "E' facile risparmiare se sai come farlo!" torna il bestseller sul risparmio in una versione migliorata, aggiornata e ampliata. È il 60% più vasto del precedente. Se hai acquistato la scorsa versione, rimarrai soddisfatto anche di questa. È un libro che costa talmente poco e offre così tanto, che per il suo prezzo, è un affare.