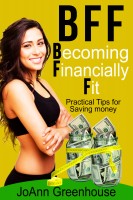 BFF--Becoming Financially Fit--Practical Tips For Saving Money
This step-by step guide is filled with practical tips on how you can begin saving money.JoAnn has blended her passion for saving money and keeping physically fit to show you that you too can live a healthy financial fit life. Today is the day for you to stop blaming yourself if you have not been able to save money; no one has ever taught you how. Learn easy tips for saving money.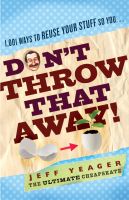 Don't Throw That Away
Jeff Yeager, AKA The Ultimate Cheapskate, likes to talk trash, particularly when it saves you money and helps save the planet at the same time. As informative as it is entertaining, Don't Throw That Away! delivers on its promise with hundreds of ways to reuse, repurpose, and upcycle everyday items that would otherwise end up in the landfill. You'll never look at your trash the same way again.