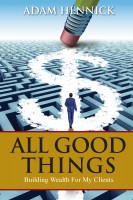 All Good Things: Building Wealth For My Clients
by

Adam Hennick
In "All Good Things," ADAM HENNICK describes what he's learned from over 25 years in financial advisory, partly documented in real time through "A View From Here" monthly newsletters, September 2009 through to November 2015. His clients have been the beneficiaries of long-term returns that few have been able to achieve. ADAM HENNICK is a financial advisor in Toronto.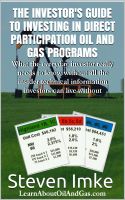 The Investor's Guide to Investing in Direct Participation Oil and Gas Programs
by

Steven Imke
Considering investing in an oil and gas direct participation program? Before you invest, understand the potential risks and rewards. Don't be distracted by technical information and industry jargon designed to distract you. This book answers 20 key questions every investor needs to know without all the insider technical information they can live without.
Related Categories