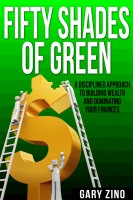 Fifty Shades Of Green
Fifty Shades of Green outlines fifty critical financial issues that each American family faces as they take journey toward financial freedom. Whether you are just starting your working career or looking to protect and manage your nest egg, these issues will touch you at some point along the way, and how you address each one will impact your chances for financial success.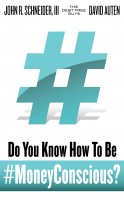 Do You Know How to be #MoneyConscious?
Do You Know How to Be #MoneyConscious? is the Debt Free Guys' second eBook in the #MoneyConscious Series. With this book David Auten and John Schneider open up the #MoneyConscious philosophy. Auten and Schneider believe every person has the potential to be rich, enjoy life and not worry about money. In order to achieve these, you must Be #MoneyConscious. This eBook will get you started.