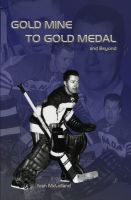 Gold Mine to Gold Medal and Beyond
(5.00 from 1 review)
From "the best seat in the house", former goalie Ivan McLelland recounts his life journey from the gold mines of Ontario to the gold medal round of the 1955 World Ice Hockey Championship vs. Soviet Russia. "Gold Mine to Gold Medal and Beyond" is more than a book for hockey fans or Canadian history buffs. It's the life story of a man who created a life of love, integrity and accomplishment.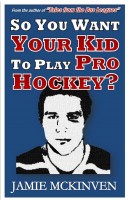 So You Want Your Kid to Play Pro Hockey?
Less than 0.001% of all kids that start playing hockey will play a single game in the NHL. Those lucky enough to come close will experience a world filled with incredible highs and perilous lows. "So You Want Your Kid to Play Pro Hockey" takes the reader on a journey through the various levels of hockey to learn about the cultural intricacies of hockey and all its moving parts.