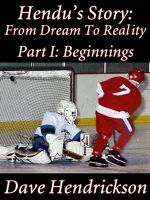 Hendu's Story: From Dream To Reality Part I: Beginnings
How did the kid who was always falling down achieve his dreams of playing college hockey? Dave Hendrickson's cult classic tells it all: part memoir, part roadmap of how to achieve a dream, and part story of a father's love for his son. Hendu's Story follows the little kid with the big heart through all the tough decisions. This selection includes Part I: Beginnings.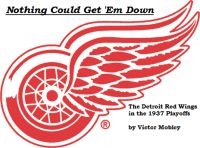 Nothing Could Get 'Em Down
Read about the Detroit Red Wings historic run for the coveted Stanley Cup in 1937. The author relied on newspaper accounts to reconstruct a narrative of the exciting playoff run that saw the Wings become the first American team to win back-to-back Cups. This short volume brings to life an often forgotten chapter in the legendary Red Wings hockey franchise.