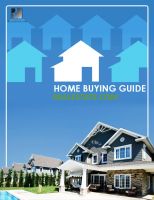 Home Buying Guide
Buying a home – especially if it's your first – should be an exciting experience. For so many, however, the process is confusing, filled with jargon and legalese. RealEstate.com's Home Buying Guide is your answer to all of that: a concise guide on the home buying process, from start to finish.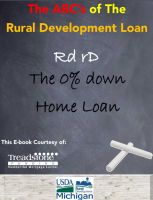 Guide to the USDA RD Home Loan-- The Zero Down Loan
This book explains the ins and the outs of the USDA Rural Development Home Loan Program. The RD loan differs by state and this guide focuses on home loans in Michigan. You can use an RD loan to finance your new home without a down payment.