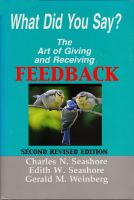 What Did You Say? The Art of Giving and Receiving Feedback
This brief and engaging book can be of use to anyone who has to interact with other people. How to offer feedback when asked or hired to do so. Why feedback tells more about the giver than the receiver. How feedback is distorted or resisted by the receiver's point of view and defense mechanisms. And in dozens of enjoyable vignettes, how humans have struggled to understand each others' responses.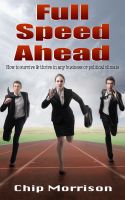 Full Speed Ahead
This book is designed to give both individuals and business owners the proven skill specific training and language techniques needed to enrich their lives for the better. It is a one stop shop book for getting everything (from almost anyone)you want out of life. By applying the principles found within, it will help transform you from a simple nobody to a significant somebody.