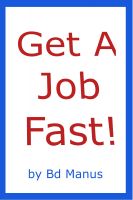 Get A Job Fast!
Out of work, Laid off, Unemployment just ran out? Get a Job Fast not only tells you where to look for your next employment, it gives you the skill sets to help you develop your dream job, or the best job for you. It combines your personality, job skills and job types to help you uncover your #1 job.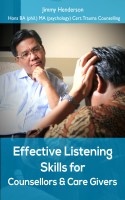 Effective Listening Skills for Counsellors and Care Givers.
This guidebook provides a number of proven verbal as well as non-verbal techniques and will be useful for anyone who wishes to improve their listening skills. The guide is based on current research as well as many years of counselling experience and provides images and a practical case study so that the reader can view the techniques in action within the proper context.