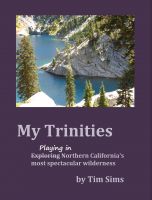 My Trinities
This is not your grandpa's guidebook! Finally a comprehensive guide, with attitude, to Northern California's most spectacular wilderness area, the Trinity Alps. 60 photos. Based on first-hand knowledge of 188 lakes, all major peaks and trails, plus backcountry info not in other books. Geology, history, botany, swimming holes, bear dens, life-or-death narratives, and humor throughout.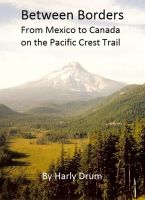 Between Borders: From Mexico to Canada on the Pacific Crest Trail
Between Borders is the true story of Harly Drum's thru-hike on the Pacific Crest Trail. When he was twenty-one he began walking north from the Mexican border and nearly 2700 miles later arrived in Manning Park, British Columbia. This book has been prepared in journal form and includes details from 110 days trekking through California, Oregon, and Washington.