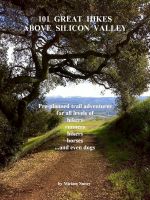 101 Great Hikes Above Silicon Valley: Pre-planned trail adventures for all ability levels of hikers, runners, bikers, horses...and even dogs
Don't have time to plan where to head outdoors this weekend? Try one of the beginner, intermediate, or advanced hikes detailed in this guide. 37 nearby parks are profiled, with information on trails and facilities, including slope, climb, and mileage, plus easy reference charts to find the perfect hike. Most hikes can be done in 3-4 hours within a 1-hour drive from the heart of Silicon Valley.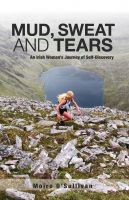 Mud, Sweat and Tears - an Irish Woman's Journey of Self-Discovery
(5.00 from 3 reviews)
In July 2008, Moire O'Sullivan made a solo attempt of the Wicklow Round, a gruelling run spanning 100 kilometres over 26 of Ireland's remotest mountains. Mud, Sweat and Tears tells one woman's story about her passion for mountain running, a passion that has brought her to the heights of some of Ireland's most impressive mountains and to the depths of her own human limitations.