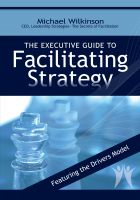 The Executive Guide to Facilitating Strategy
The Executive Guide to Facilitating Strategy provides executives and facilitators with a step-by-step resource for guiding their team through all phases of the strategic planning process – from gaining the team's buy-in to plan all the way through organization alignment, implementation, and monitoring. The Executive Guide provides tools and strategies that deliver results!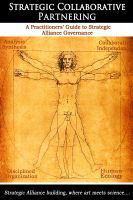 Strategic Collaborative Partnering
This book provides a dialectical approach to understanding strategic alliances. It demonstrates that while it is an art to manage these complicated relationships, it requires the scientific understanding to connect the two processes. It starts with a scientific analysis of the key components to strategic partnering, and then a synthesis of what is required to govern and build them successfully.