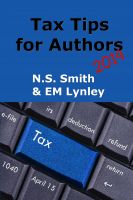 Tax Tips for Authors 2014
Authors, are you stymied by Schedule C and self-employment tax? Not sure you're getting all the deductions you deserve, or uncertain precisely what the IRS allows? This book focuses on exactly what you need to know to file your U.S. federal tax return accurately. As both an author and a tax preparer, we offer expert knowledge that usually costs hundreds of dollars in tax prep fees.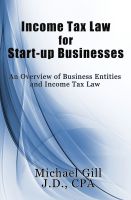 Income Tax Law for Start-Up Businesses: An Overview of Business Entities and Income Tax Law
This book is a must-read for entrepreneurs and new business owners. Income tax law can be complicated and overwhelming, and business owners may not be aware of the essential steps they need to take to comply with tax law. The author offers a straightforward overview of income tax terms and principles that business owners should be aware of in order to minimize income taxes.