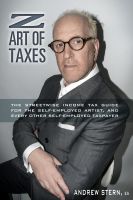 Z Art of Taxes
(5.00 from 2 reviews)
This book provides super-practical advice to all self-employed taxpayers, based upon my 30 years of hands-on tax preparation work, common sense, logic, and streetwise attitude. Being a musician since age 13 shapes the perspective as well. As Jimi said "are you experienced?" Welcome to the world of calm, cool, and confident! That is, after you digest the information contained within this book.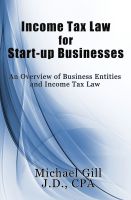 Income Tax Law for Start-Up Businesses: An Overview of Business Entities and Income Tax Law
This book is a must-read for entrepreneurs and new business owners. Income tax law can be complicated and overwhelming, and business owners may not be aware of the essential steps they need to take to comply with tax law. The author offers a straightforward overview of income tax terms and principles that business owners should be aware of in order to minimize income taxes.