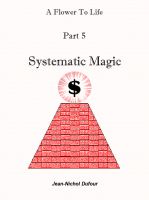 Systematic Magic
This is part 5 of a 10 books suite. This one is about the best system. I will make the demonstration that there is nothing to Democracy-Capitalism except a profit system to bring human life energy to one type of person; the most ego ones. I will invalidate the "economic" system and I will expose the true face of politics.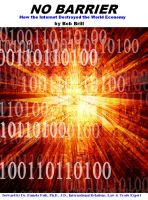 NO BARRIER: How the Internet Destroyed the World Economy
The Internet has been hailed as the Great Job Creator but in fact the Internet destroyed many of the businesses we've come to know, utterly obliterating the old business model. Good or bad this book explores how we got here, the wasteland the Inet has left in creating new worlds, where we are going and what the U-N is trying to do to curb the problems. A must read for anyone involved in business.