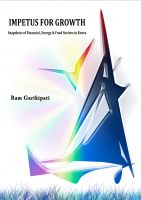 Impetus for Growth
A snapshot of three industry sectors in South Korea- Financial, Energy and Food- that are dynamic engines of growth.This handbook will help you understand the ground reality in one of Asia's leading economies. A useful guide for businessmen and academic scholars- includes exclusive interviews with the Finance Minister, FSS Governor and FTC Chairman.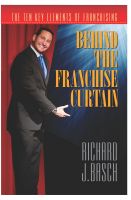 Behind the Franchise Curtain
Are you interested in learning more about the wild and wooly world of franchising and wondering where the heck to get started? Or perhaps you've already taken the leap and you're questioning your sanity. Well, if you're reading this, you've come to the right place! Richard takes the reader on a refreshingly honest and at times hilariously irreverent look at what really goes on in franchising.