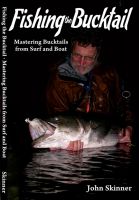 Fishing The Bucktail
Bucktail jigs are often called the world's most versatile lures because they'll catch almost any species of fish and work under a wide variety of conditions. In what is unquestionably the most comprehensive book on bucktailing ever written, expert angler and fishing writer John Skinner brings the reader along on an in-depth look at bucktail techniques and strategies in a variety of settings.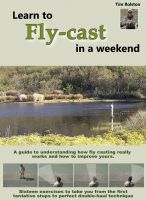 Learn to Fly-Cast in a Weekend
(4.50 from 4 reviews)
A guide to understanding how fly casting really works and sixteen innnovative exercises to take you from your first tentative steps to mastery of the double haul. The print version of this book has sold over 2500 copies and assisted thousands of anglers to finally master their casting and improve their enjoyment of their fishing. Now updated and available as an eBook.