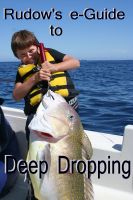 Rudow's e-Guide to Deep Dropping
This book is a collection of how-to/where-to fishing articles by noted fisherman/outdoors writer Lenny Rudow, about deep dropping. It covers species including golden tilefish, blueline tilefish, grouper and wreckfish, sea bass,and more. Detailed information on tackle, tactics, and locations for deep dropping off the Mid-Atlantic coast are thoroughly covered.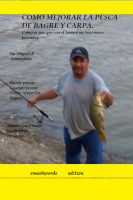 Como Mejorar En La Pesca De Bagre y Carpa
(5.00 from 2 reviews)
En este libro les enseñare según mis propias experiencias, como mejorar en la pesca de bagres y carpas. les contare los lugares mejores para pescar así como los horarios y temporadas de pesca mejores que me han dado muy buenos resultados, además les diré como hacer el nudo y la configuración de anzuelos que hay que hacer para que sea mas resistente y te ayude a sacar los peces mas grandes.