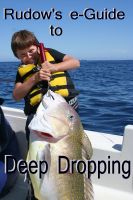 Rudow's e-Guide to Deep Dropping
This book is a collection of how-to/where-to fishing articles by noted fisherman/outdoors writer Lenny Rudow, about deep dropping. It covers species including golden tilefish, blueline tilefish, grouper and wreckfish, sea bass,and more. Detailed information on tackle, tactics, and locations for deep dropping off the Mid-Atlantic coast are thoroughly covered.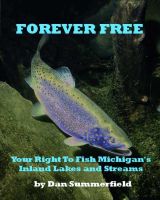 Forever Free: Your Right To Fish Michigan's Inland Lakes and Streams
Michigan has between 10 and 11 thousand lakes and ponds, and more than 35 thousand miles of inland rivers and streams, almost of which are public waters. This book is targeted toward the hundreds of thousands of fishermen who do not know their rights on public waters and are either unwilling or unable to hire an attorney to enforce those rights.