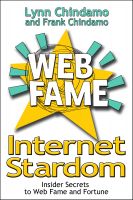 Internet Stardom: Insider Secrets to Web Fame and Fortune
(5.00 from 4 reviews)
A growing number of web video creators are scoring six-and-seven-figure paychecks, studio development deals, A-list Hollywood agents, book and record deals and more because they've harnessed the power of online video production, distribution and monetization. Learn the secrets of their success from the world's first Internet Stardom Curator and the USC Professor who taught billion hitter freddiew.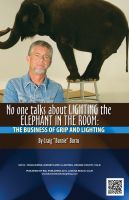 No One Talks About Lighting the Elephant in the Room: The Business of Grip and Lighting
Finally... a tell-all guide to how you can get into the grip and lighting profession! Whether you are a newbie in the media world or a seasoned video production professional you can gain a lot by reading this book. It gives a step-by-step roadmap to success in the industry as shared with you by one of the top lighting professionals in Orange County, California.