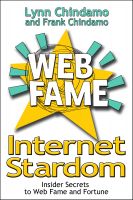 Internet Stardom: Insider Secrets to Web Fame and Fortune
(5.00 from 4 reviews)
A growing number of web video creators are scoring six-and-seven-figure paychecks, studio development deals, A-list Hollywood agents, book and record deals and more because they've harnessed the power of online video production, distribution and monetization. Learn the secrets of their success from the world's first Internet Stardom Curator and the USC Professor who taught billion hitter freddiew.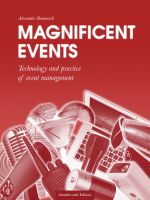 Magnificent events. Technology and practice of event management
This book is written by event professional, who has 16-years experience in event planning and he is ready to share some ideas with others. Author has a fresh view on the old approaches. Its short and practical book includes a lot of advices, document examples and… humor. You will like it!