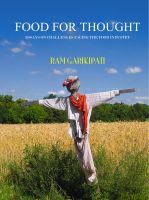 Food for Thought
Despite being a multi-trillion dollar industry, the worldwide food business' face intense competition; especially in mature markets. This handbook is a compilation of 5 essays on the various important issues that the industry should always monitor. These include: Water Challenges, Food Waste, Climate Change, IP Rights, and Aging Population.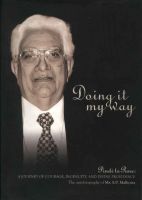 Biography of SP Malhotra
He became head of his family and business when he was only fifteen. Orphaned at nineteen, rendered homeless by Partition at twenty-one, Satpal Malhotra arrived in Pune at 8.30 pm on the 13th of November 1947. In three days time he had rented a shop, set up a business, and even made a profit.