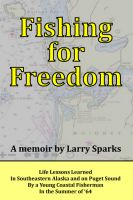 Fishing for Freedom -- Life Lessons Learned by a Young Coastal Fisherman in the Summer of '64
(4.00 from 1 review)
A young lad of 16, spending a summer aboard his father's coastal fishing boat in the summer of 1964, begins to learn the lessons that will guide him through an active and satisfying life. And in the process, he risks life and limb, spends hours and hours just bored, and has adventures that would rival those of Tom Sawyer -- but in a totally different environment.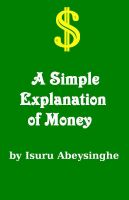 A Simple Explanation of Money
(3.00 from 1 review)
The concept of money described in layman's terms. This concise essay details the origins of money, economic concepts and social implications.