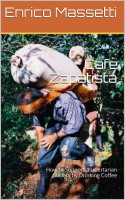 Cafè Zapatista: How to Support a Libertarian Society by Drinking Coffee
"The North American Free Trade Agreement (NAFTA) signed into legislation on Jan. 1, 1994 was to have ignited Mexico's ascent into a modern, First-World State. But in the southern state of Chiapas on this New Years Day, an "armed uprising of indigenous peoples stole the media spotlight, exposing Mexico's massive social inequalities and the exclusion of the country's indigenous population.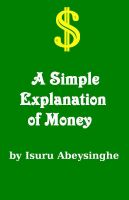 A Simple Explanation of Money
(3.00 from 1 review)
The concept of money described in layman's terms. This concise essay details the origins of money, economic concepts and social implications.