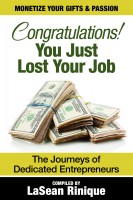 Congratulations! You Just Lost Your J.O.B
CONGRATULATIONS! YOU JUST LOST YOUR J.O.B!' brings together a group of 'dedicated entrepreneurs' to prove that losing a job can dramatically change anyone's life for the better. While most see a 'Job' as the road to prosperity and security, the book's authors rightfully redefine the word as J.O.B: "Just Over Broke" or "Juggling Overdue Bills". Want to find out why? Read on!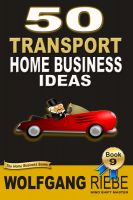 50 Transport Home Business Ideas
Part 9 of a series of 10 mini booklets. This book shares 50 practical business ideas you can do with your car, motor-cycle or bicycle - that's just under 2c per idea!